Re-Target your website Visitors & Past Customers
It's time to reconnect with your website visitors and customers who have shown their interest earlier. Our Remarketing ads will reminds and encourage them to take some action like fill out the enquiry form, make a call etc. Remarketing is the effective PPC technique to remind the people by showing ads again based on their previous interaction with website. Avail effective PPC Remarketing services in India at cost effective prices. Digiclick is a recognized PPC Remarketing agency in India. Remarketing Ads will show on Google Search and Display network, Facebook etc. Remarketing ads are very effective if ads are creative enough to encourage the people.
Most of the times, visitors don't make the purchases during their first visit to your website, but if they are shown the same products or services many times in the future, it marks and everlasting impression on them and inspires them in taking a decision to purchase. In order to make your customers familiar with the existing products, you need to remarket your company products and services to get positive outcome. By using PPC Remarketing services you can display your business ads to people who have already visited your website but have not made the any purchases. For the customers that leave your site without making any kind of purchases, you can tailor your message by inspiring them to buy your products or services without switching to your competitors' site.
Remarketing is the best way to target people of a certain gender, age group, particular location in a better and empowered way. The more your potential customers get exposed to your brand, there are more chances of conversion, also brand exposure will also increase greatly. Remarketing is very effective and result oriented online paid marketing to retarget the existing users, you can enjoy many benefits. By using remarketing services you can keep your brand at the top of customers' minds and they will prefer your products against the products offered by your competitors, if they see your company' products number of times. If you give your 100% towards following the best remarketing strategies, you will be able to target specific audiences according to on their interests and demographics. Remarketing is an ideal way to improve traffic to your website which in turn will increase conversions as well. The majority of the businesses use Remarketing to gain the customers by showing them the company advertisements so that the chances of conversion get increased. Trust the experts at Digital Point Click in serving your customers in a better way. We are the leaders in offering the best Remarketing services that can bring back the customers who visited your webpage previously, thus enhancing the visibility of your products.
Our Services
We will help you to Retarget your past customers

Leads From Remarketing Ads
Now Quality leads can be obtained from Remarketing campaign. We retarget the people who have already show their interest in our products and services. We analysis our past visitors and optimize the Ads according to their needs. We create effective ad campaign to influence past visitors. Our appealing ads attract past visitors and customers so that they convert into sale.
Retarget Past Visitors & Customers
Remarketing is one of the best ways to make your products and services fresh in the minds of future customers, but a successful online sales strategy depends upon the way you are advertising your products and services. If you adopt best remarketing plans and strategies then hire Professionals that aimed at creating best remarketing techniques in order to increase conversions.
Google Remarketing
PPC Remarketing experts make sure that the remarketing plans laid down by them acts as a gentle reminder regarding the products and services to the clients and it's not constant bombarding which otherwise can make them irritated. So adopt best practices to remain connected to the audience in a soft and polite way.
Facebook Remarketing
Re-Target Facebook users who did not convert into first visit. First of all, You need to know that where the visitors are coming from and why they didn't convert. So that we optimize your Facebook ad campaign accordingly to get leads for your business. Retain the old visitors is not the tough task, We will do that for you. We will send right message to old visitors and users on the second chance.
We build effective
Remarketing Campaigns
for our Clients
We help to show Remarketing ads to right people at right time so that they can convert it.

Optimize ad to encourage people to take an action on website. So that you can get the quality leads.

Increase leads and sales with effective retargeting strategy.

Grow your business online with affordable Remarketing services.

We have a team of Remarketing experts who have experience in Search and Display Remarketing on Google, Facebook Remarketing.
Right
Audience
We target right audience to ensure that you are reaching to potential audience who have visited your site before and focus on popular websites where people usually browse on internet.
Optimize
Ads
We analysis each ad and optimize ads for better performance. We optimize ads to make them more appealing so that people take an action and it can convert into the sale.
Cost
Effective
We analyze the advertising cost so that we can get the better results at smaller budget. We focus on ad copy optimization which helps to get leads for your business at cost effective price.
Reports
We create and send reports to our clients on regular basis and provide them performance reports and observations about the audience. It helps to track performance for your project.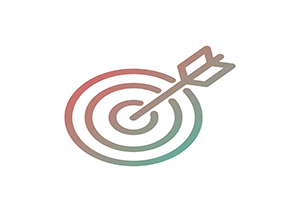 Remarketing Increase Conversions for your Business
Not all the customers that visit your website buy your products or services during their first online visit only and they might rethink about your products or services in the future. In order to serve those customers who have previously visited your website, you can do remarketing that can help you to reach to those customers who have previously visited your website with the help of banner ads. By getting remarketing done, you can remind your future customers about the left purchases so that they can reconsider your products and services. Digiclick is a leading company offering best remarketing services that can bring back the customers who visited your webpage previously, thus enhancing visibility of your products.Today all businesses are using Remarketing services to gain the customers by showing them the company advertisements, so that the chances of conversion get increased.